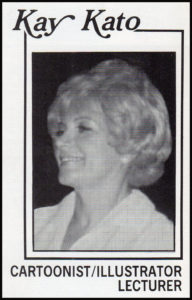 Welcome to the website of Kay Kato, American artist, cartoonist/illustrator and lecturer.   It was made to highlight some of her accomplishments, showcase some of her artwork, and give a little background to her professional career, with love by her daughter Jeanne Benas.   She lived a full and creative life, pursuing her life passion of drawing and painting.    She was a good inspiration to me, and all women in creative fields.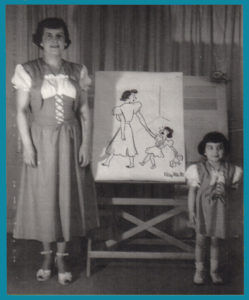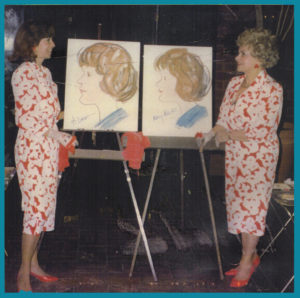 She sailed to America by herself, and within a few years, was among the top cartoonists in the country, and among the very few women in the field.  And even with her "funny accent", she went on to have success in television, as a lecturer, and of course as cartoonist/illustrator, and roving reporter.
These are just a few snapshots of the career of Kay Kato. There are many more on the following pages.   And I'll try to add some occasionally with snippets of her story too.
And if you want to see how she influenced my art, please take a look at  http://www.BenasArt.com
Thanks,
Jeanne Benas